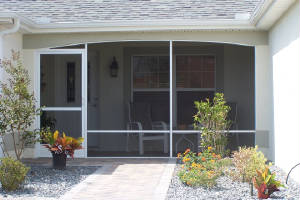 Arched front screen entry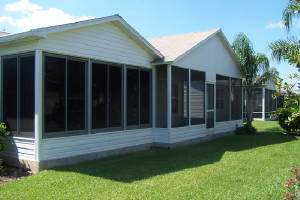 On the left side of the house we have enclosed the lanai with Acrylic windows and siding kickplate. And the right side we have installed a profab roof with shingles to match the home.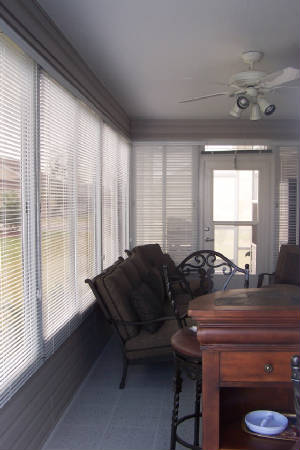 If you need another room, simply add in acrylic windows. And you can keep cool in the summer and warm in the winter.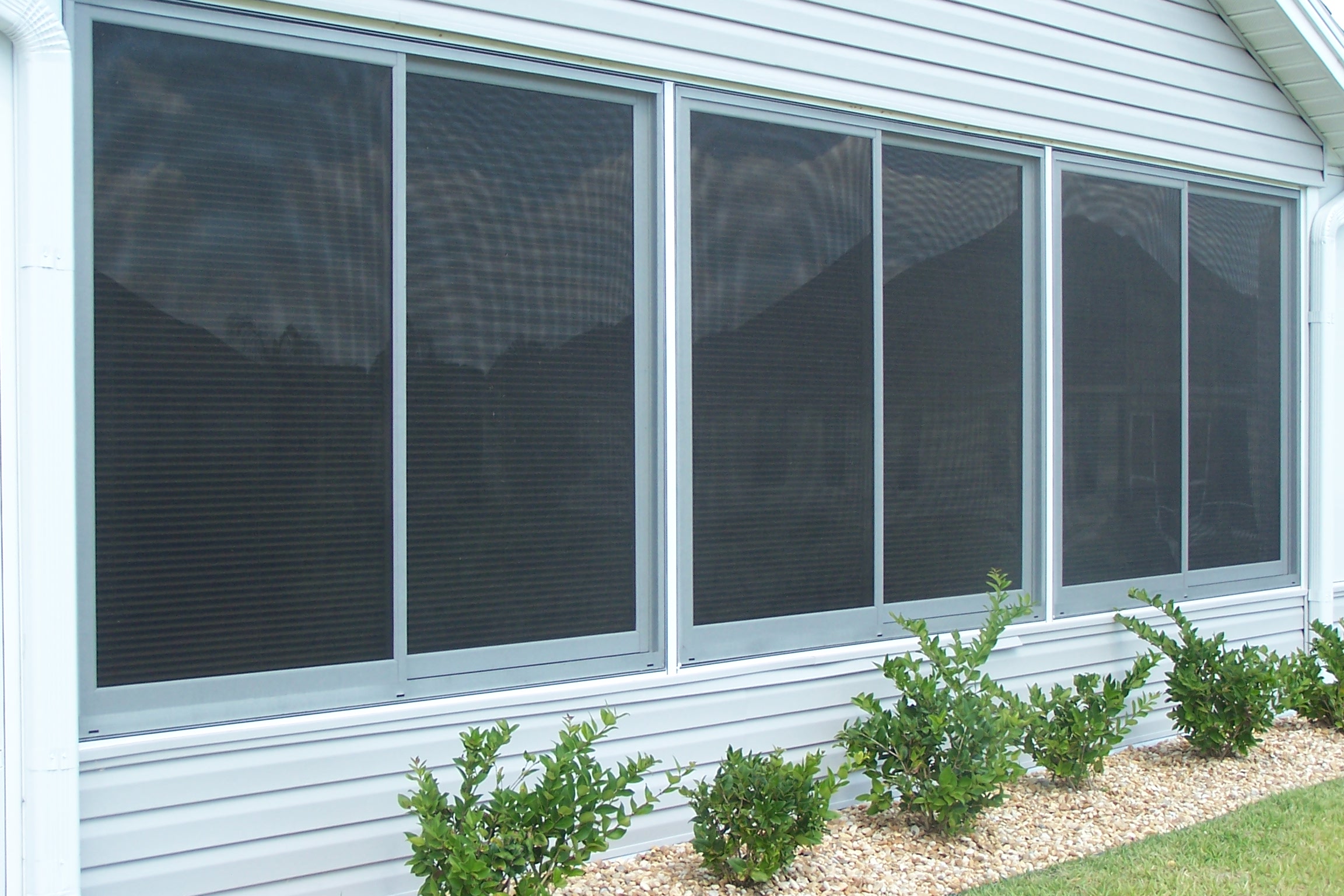 In this picture are the acrylic windows shown above from the outside.
The acrylic windows are 99.9% waterproof. Window panels are removeable and easy to clean. They also slide open and close with ease. Locking windows. Easy to install in an existing lanai.
39 X 40 Mansard Poolcage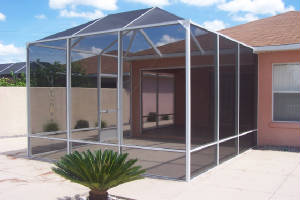 14 X 14 Mansard Birdcage